£

7.95
Issue #1: Community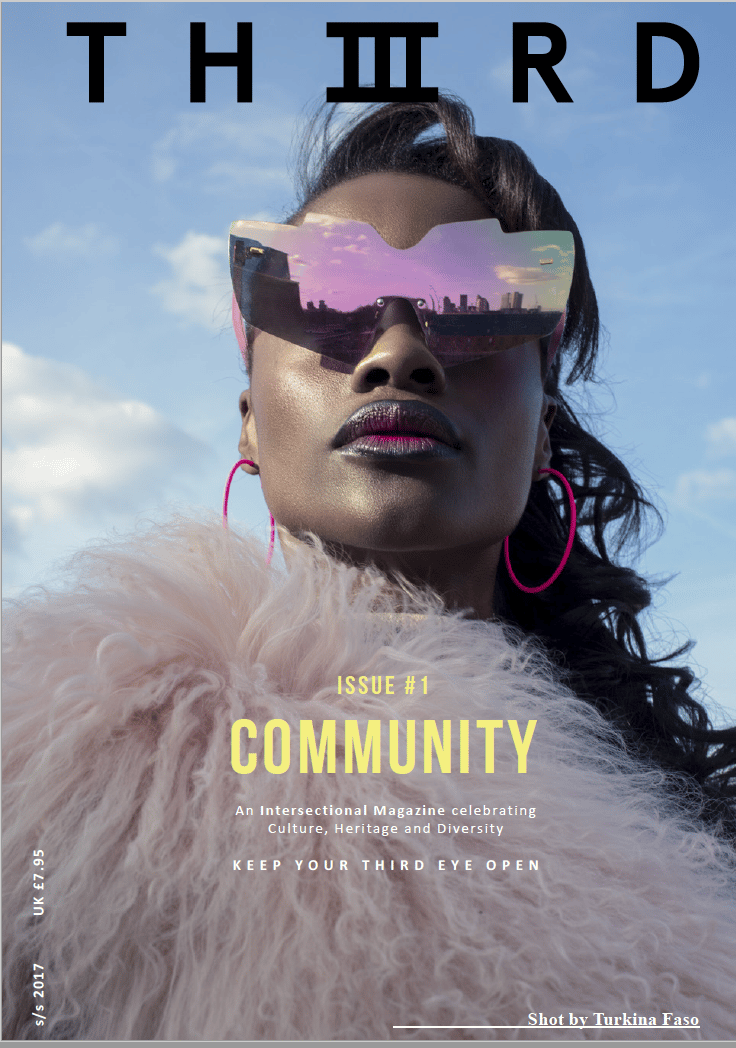 First Issue of THIIIRD Magazine "Community"
In issue one we explore the idea of "community" - what does community mean? Is it still important? And where do we find it? The issue features interviews with community leaders, evocative editorials and personal creative pieces from the THIIIRD team and contributors.
In the Mind section we speak to black activist and cultural archivist Eric Huntley on his and his late wife Jessica's phenomenal work for their community which spans over five decades and is documented and archived at the London Metropolitan Archives. We interview mother and dauhghter duo Elisa Goodkind and Lily Mandelbaum who's online platform StyleLikeU has inspired a network of over 35 million viewers to embrace their own kinds beauty and be unapologetically themselves. We feature voices from the creative community of France asking the question, what is it like to be French and muslim? With responses from the international journalist Rokaya Diallo and author Assiya Hamaz.
And conversations with Rachel Krongel of The Fourthwave feminist group on how changing politics starts with changing the personal, Andre Anderson on his work re-shaping the perceptions of his community in Authors of The Estate, Tate Collective member Rianna Jade Parker on creating Bun Babylon, on online communal safe space for black women and the founders of Maricumbria, a Latinx representing the queer Latin community and raising awareness around the issues that affect them.
The Body section showcases editorials from photographers Turkina Faso, Isaac Kariuki, Amelia Karlsen, Sara Löfwander, Tom Andrew, Megan Keagles and Silvia Dee exploring ideas inspired by London, androgyny and queer gender, love & relationships, Iranian Aunties, fitness culture and nature. And Soul section includes creative visual work by Rudi Geyser and Sabrina Henry, with written pieces on mental health, sexual consent, feminism and masculinity, race and poetry.